Best Graphic Design Apps recommendation for T-shirts designer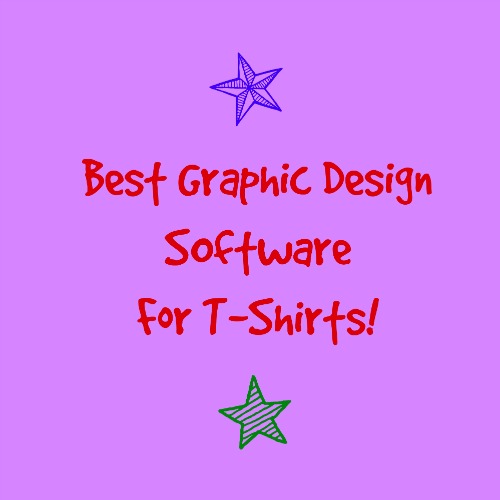 Here are my favorite picks for the best graphic design apps for t-shirts!
Graphic design apps:FatPaint(Free)
At number one of the top 10 graphic design apps for t-shirts is the online designer tool from Fat Paint. When it comes to designing cool and diverse t-shirts for individuals of all ages, this is the best solution to consider. It is a highly recommended graphic designer for t-shirt designers with novice experience. It is user friendly and offers you as the designer the ultimate freedom to play around with and enjoy the amazing features that it has to offer. This tool brings with it a whole lot of features including excellent responsiveness and flexible design templates besides t-shirts.
Graphic design apps:Design N Buy
This is yet another excellent software application for t-shirt graphic designing. Design N Buy goes for $150. It is touted to be an all-in-one t-shirt design software that comes with preloaded templates, clip arts and fonts. The best thing about this program is probably the fact that it can be integrated to a majority of e-commerce platforms including X-Cart, Magento, OsCommerce and more.
Graphic design apps:Craftshirt
It offers a variety of features that will assist you in growing your business. The most basic feature of this program is the T-shirt Designer which is accompanied by a web-based WYSIWYG editor to allow you to select a t-shirt design, color, label as well as cut. The best thing about this program is the functionalities that allow for the easy management of shipment, inventory control, tax payment and accounting.
Fourth:GraffixPro Studio
Amazing features is what this software has to offer. It brings with it a vast array of font collections, garment templates, artwork, barcode scanning and an image library. It is undeniably one of the most comprehensive t-shirt graphic designing apps applications in the market. There is the trial version which is free but you can buy the full-feature software that goes for slightly less than $900.
Fifth:SonicShack T Shirt Designer
The best thing about this software is that it is so easy to use. It is also free and it comes with a bunch of tools that allow you to select an item to design. Altering the color, art and text is also very easy. It comes highly recommended because it can also be employed to design other items including caps.
Sixth:Flash T Shirt Design Software
This software will set you back some $2,500. However, the quality of service that it offers its users is incredibly good. It brings with it a wide array of design options that allow you the choice of text, size, color and clip arts that you want. On top of that, it has an e-commerce solution that will help you manage your business effectively. It is possible to automatically process payments made by customers using this software as it can be linked to the popular payment gateways quite easily.
Seventh:T Shirt Factory Deluxe
This program is created by Art Explosion and it is sold for only $29.95. Creating custom-design t-shirts and other apparel should not be a problem at all when using this program. It can be employed to design all sorts of t-shirts including photo t-shirts and shirts with a business logo. Once the designing is done, the design is printed out on a transfer paper. The design can then be transferred to any kind of apparel by simply ironing it on and peeling.
Eighth:Adobe Illustrator
This is one program that you can employ to design t-shirts and a whole lot of other apparel. It offers lots of feature and shapes, effects and fonts that you can employ in your designing. There is a monthly subscription fee of $19 to be paid. It is however not the easiest of programs for beginners to use.
Ninth:CorelDraw Graphics Suite
Closing this list of the graphic design apps for t-shirts is CorelDraw Graphics Suite. Anyone who is familiar with CorelDraw can use it to design t-shirts. This is a vector graphics program that allows users to design just about anything including the said t-shirts. It comes with an abundance of color choices, fonts and clip arts that you can use to design t-shirts. It may also be hard for beginners to employ but it can be downloaded for free.
Conclusion
Not only those I recommended above but others softwares as well can help you to design the graphic you want,just pick the one you prefer.And after you get some information about Graphic Design Software, before you start you own T-shirt business, maybe you can read my other article that show some ways to find a heat press machine.